Business technology solutions that work as hard as you do.

"I don't leave many reviews, but when you find a company like Tekie Geek, I want to make sure that other people understand just how great they are! "
-Paul H.

"These are my go to guys for anything IT or technology related. Mike knows the inside and out of surveillance, home theater installation and computer networking."
-Jay G.

"Technician came when promised, found and resolved issues. Made recommended upgrades. Strong recommendation for the service provided. "
-Victor A.
Our conference room solutions improve collaboration and make connecting easy.
We'll put everybody in the same room, whether they're across town or on the other side of the globe. That's the power of video conferencing.
Keep your data network running smoothly, fast, and secure with the professional services from Tekie Geeks.
Mounting televisions for your business is just one of the services we provide. We'll make it easy to connect for presentations.
From video conferencing to huddle rooms and more. We'll keep you connected. After all, a business is only as strong as it's ability to communicate.
---
When work needs to get done, having a place where your teams can work together effectively is important. Even more importantly, the solution you choose needs to be easy for everyone. That's why we partner with High Five video conferencing. Tekie Geek and High Five can help you design and then install the perfect video conferencing solution for any size business. In today's fast paced environment, it's essential to have presentation platforms that are intuitive and reliable ensuring participation from everyone. We'll help your teams streamline operations and make decisions fast. We can make it feel like everyone is in the same room, even if they're miles away.
---
Huddle rooms are a great way to get your teams together for meetings, projects, and presentations. They are much less expensive to outfit than large conference rooms and you can take advantage of spaces that are too small to serve any other useful purpose. But don't let their size fool you, with the right technology installed by Tekie Geek, there's no limit to what you can accomplish in a smaller space.
Add attendees through video conferencing.
Link multiple rooms together.
Great for small group collaboration.
---
Your business is only as strong as your data network. We'll build a network that's fast, agile, and secure. We build networks that bring you closer to your customers. Communication is what builds relationships between your business and it's customers. We're here to make sure the communication is crystal clear. Tekie Geek can handle all of your data networking needs from Internet,VOIP, security, backup, disaster recovery, and more.
Commercial Security & Cameras
Keep your eye on your business 24/7 from anywhere in the world with our complete security solutions for business.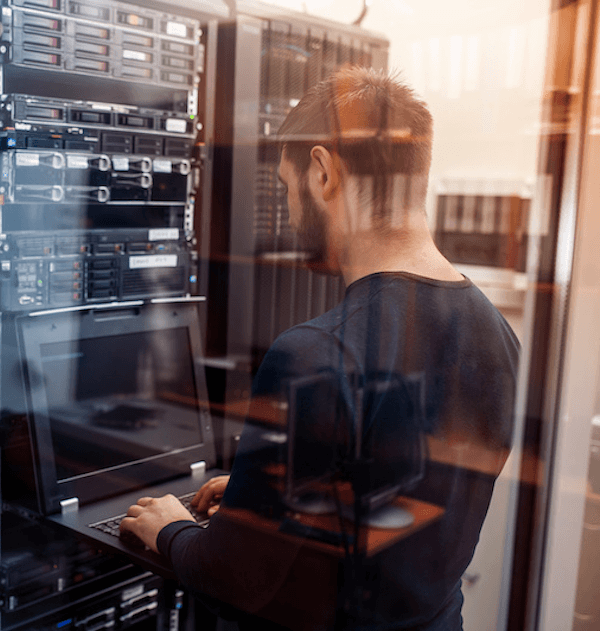 Commercial Data & Wifi Networks
Fill your business with the fastest most secure Wifi available today. Then we'll secure it to keep your valuable information safe.
Subscribe To Our Newsletter.
We'll send you occasional but very useful tips, tricks, and product updates.