The best in home technology and happy customers.

"I don't leave many reviews, but when you find a company like Tekie Geek, I want to make sure that other people understand just how great they are! "
-Paul H.

"These are my go to guys for anything IT or technology related. Mike knows the inside and out of surveillance, home theater installation and computer networking."
-Jay G.

"Technician came when promised, found and resolved issues. Made recommended upgrades. Strong recommendation for the service provided. "
-Victor A.
The perfect addition to your outdoor kitchen.
Weatherproof and temperature-tested from -40° to 122°, SunBriteTVs can handle whatever Mother Nature throws at them.
With smart lighting you can keep the party going after the sun goes down.
Stream all of the music on Earth in your backyard with professionally installed outdoor speakers and SONOS.
Fill your backyard with WiFi with our powerful Wifi Access Points. Work or play poolside.
If you're looking for an outdoor oasis, look no further than Tekie Geek Home. We can install everything from an outdoor television and speakers, to WiFI, even a complete outdoor home theater. Tekie Geek Home has everything you need to set up the perfect backyard entertainment area. Sales, design, and installation.
---
Outdoor speakers and music
Your backyard doesn't end at your patio. Your outdoor entertainment shouldn't either.
Landscape speakers allow you to distribute sound around your backyard evenly. While providing a beautiful aesthetic to your outdoor oasis. Add an in-ground subwoofer to bring the bass to your space. Stream your favorite music using your Smartphone and the SONOS app.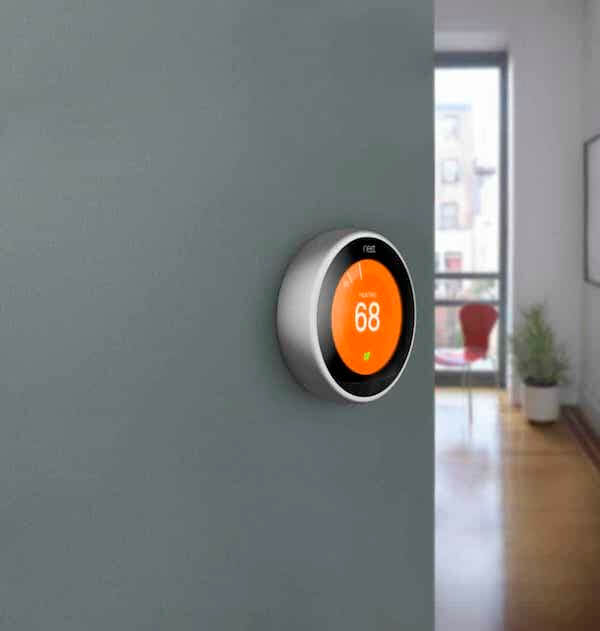 The Nest thermostat is beautiful and helps you save money. Best of all, you can control it from anywhere.

Harmony remotes control your home entertainment and smart home devices into one effortless experience.
Subscribe To Our Newsletter.
We'll send you occasional but very useful tips, tricks, and product updates.