Residential & Commercial Wiring Experts

"I don't leave many reviews, but when you find a company like Tekie Geek, I want to make sure that other people understand just how great they are! "
-Paul H.

"These are my go to guys for anything IT or technology related. Mike knows the inside and out of surveillance, home theater installation and computer networking."
-Jay G.

"Technician came when promised, found and resolved issues. Made recommended upgrades. Strong recommendation for the service provided. "
-Victor A.
Save space, cut clutter, and organize your network.
Adding a structured wiring enclosure to your home keeps everything from your modem to your cable connections secure and easily managed.
The average home has over 50 devices that connect to the internet. Make sure your data connections are as good as they can be.
Having a single location where all of the voice and video connections are made is the best way to assure top performance of your home or business technology.
Clean, clutter free cable connections. No more rats nest of wires hanging from the ceiling. Welcome to the way your home or business should be wired.
---
When you're building or renovating a home, there's no better time to add structured wiring for voice, data, music and video. Even if you may not be ready for that dream home theater, or whole house audio system. Once it's wired, Tekie Geek can come in at any time in the future to put on the finishing touches. The end result? A clean, clutter free home technology hub complete with the wiring you need now and for the future. It can also be a tremendous cost savings.
---
When you're designing your new home or business' data network, it's important to work with a company that understands networks from front to back. Some homes may work great with a simple network and a WiFi router, others may need Wireless Access Points, routers, and managed switches. We install networks of every size in homes and businesses from New York to New Jersey.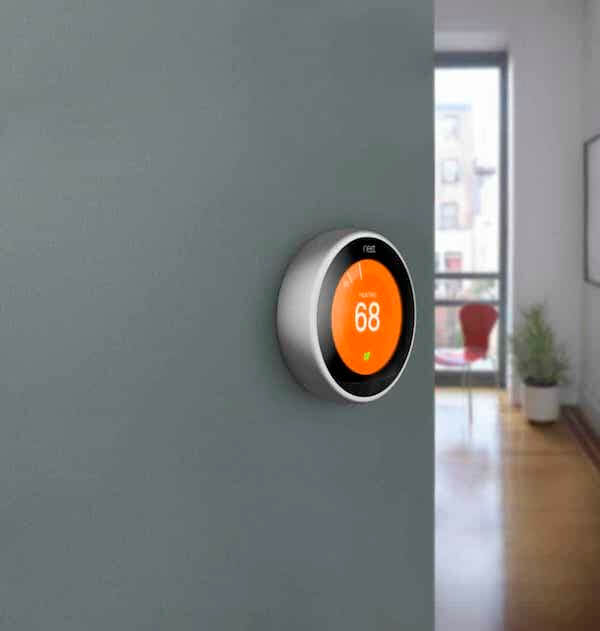 The Nest thermostat is beautiful and helps you save money. Best of all, you can control it from anywhere.

Harmony remotes control your home entertainment and smart home devices into one effortless experience.
Subscribe To Our Newsletter.
We'll send you occasional but very useful tips, tricks, and product updates.