The best in home technology and happy customers.

"I don't leave many reviews, but when you find a company like Tekie Geek, I want to make sure that other people understand just how great they are! "
-Paul H.

"Work was phenomenal, they were very nice, and very conscience's, a fair price and they are also very knowledgeable. The service was amazing, I will recommend them to anyone.."
-Jeff B.

"Technician came when promised, found and resolved issues. Made recommended upgrades. Strong recommendation for the service provided. "
-Victor A.
TV Installation. Done Right.
Have your TV installed by the Tekie Geek Pros.
We'll help you choose the right tv bracket for your home. Then we'll deliver it and install it.
Want to control your entertainment system easily? Our selection of Harmony remotes will give you complete control.
We have the right cables at the right length to give you a clean professional TV installation.
We're serious about installing televisions, home theaters, and smart home technology. 100% customer happiness is our goal.
---
Need TV Mounting? Hire The Tekie Geeks.
Need help choosing the right TV or getting it mounted on the wall? Have one of our professional TV installers mount it for you. Whether you want a simple TV installation or something a little more complex, Tekie Geek is up to the challenge. We'll make sure your TV is mounted the right way the first time. We'll even conceal wires for a crisp, clean look.
---
Control in the palm of your hand...and voice.
The Harmony Elite remote control consolidates your entertainment experience into a sleek, effortless experience. But it's not just a pretty face. The Harmony Elite is powerful too...working with over 270,000 entertainment and smart home devices. From your TV, cable and gaming console, to your AV receiver and Roku® media player—all the way to your smart lights, locks, thermostats, even your Alexa—Harmony Elite proudly works with just about everything.
It's never been easier to hide your gear.
Looking for a clean TV Installation in Staten Island? Maybe the tv we're installing is part of a larger smart home project we're handling for you. What if we could hide your cable box, Roku, AppleTV, and other devices directly behind the television. Our professional TV installers can. Installed flush in the wall, these storage boxes are designed to hold everything from devices to power supplies, and they're hidden behind the television. That's a Smart TV installation. Get yours today.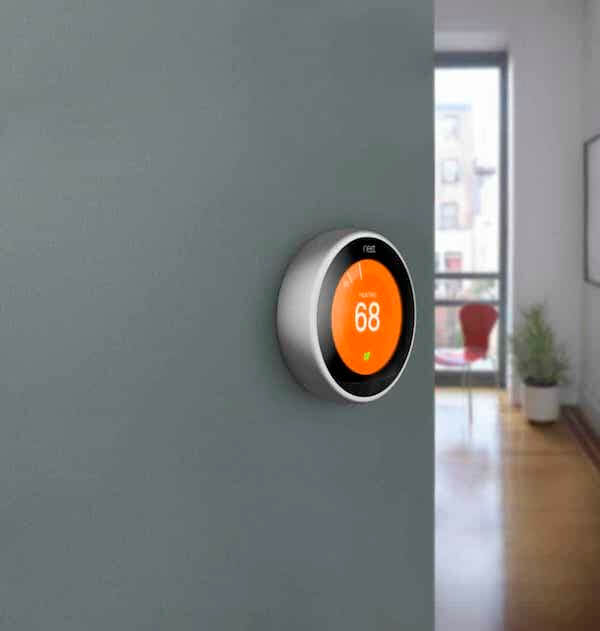 The Nest thermostat is beautiful and helps you save money. Best of all, you can control it from anywhere.

Harmony remotes control your home entertainment and smart home devices into one effortless experience.
Subscribe To Our Newsletter.
We'll send you occasional but very useful tips, tricks, and product updates.